Training and qualifications for the employees of tomorrow
Training and qualifications at HÖRMANN Automotive
When he shows people around the training workshop at HÖRMANN Automotive Eislingen GmbH, Artur Knödlseder loves to point out the different machines at which trainees start learning their  trade. "I have been a training instructor for more than 20 years," he says, adding: "Only ever for boys. But now we have the first two girls training to be construction mechanics."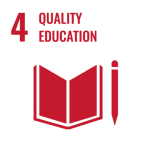 In-house training has a long tradition at HÖRMANN.
Trainees are familiarised with different areas of work, allowing them to decide what suits them best in the long term. Our aim is to prepare young people for the specific requirements of the respective trade at an early stage and provide them with valuable skills and qualifications for the future. Although the training vocations vary considerably – from construction mechanics to toolmakers to industrial clerks – all of the trainees learn a great deal, are handed responsibility at a young age, and get used to working independently. "At the same time, however, the whole team is always on hand to assist the trainees with their work and help them with any questions or tasks," Artur Knödlseder emphasises.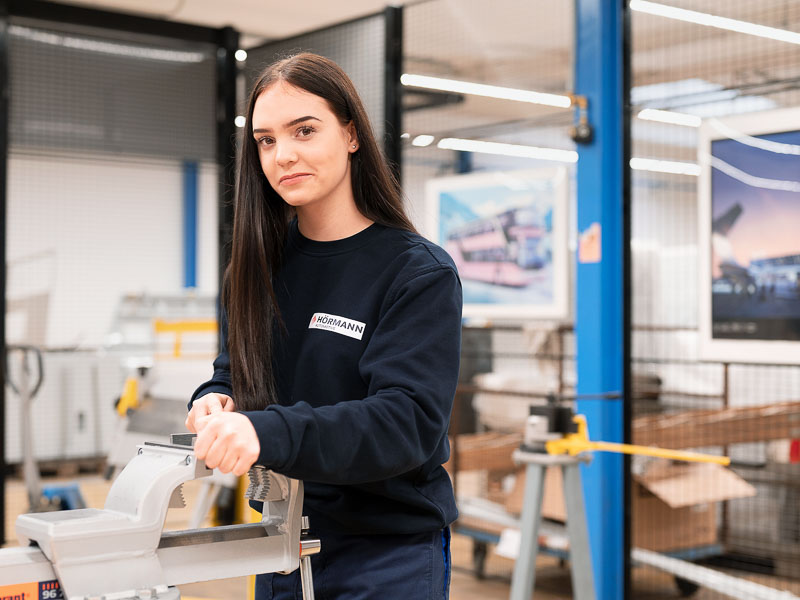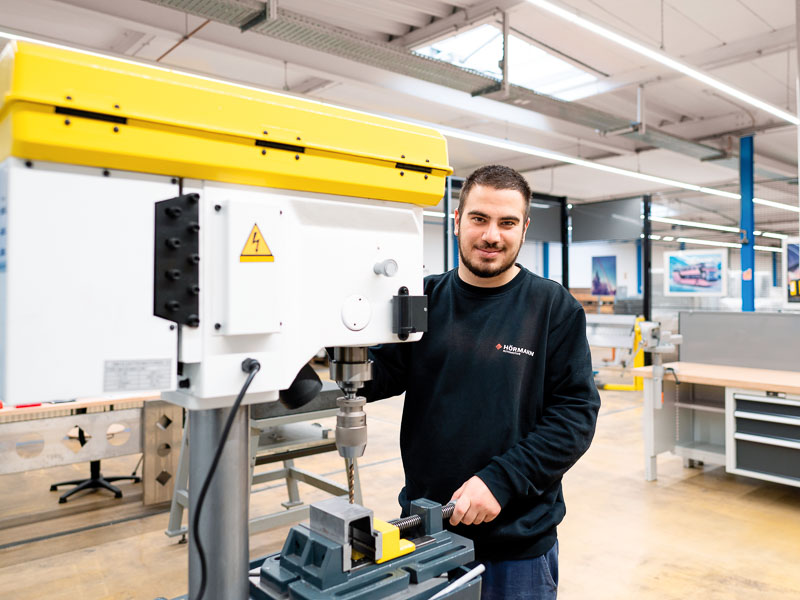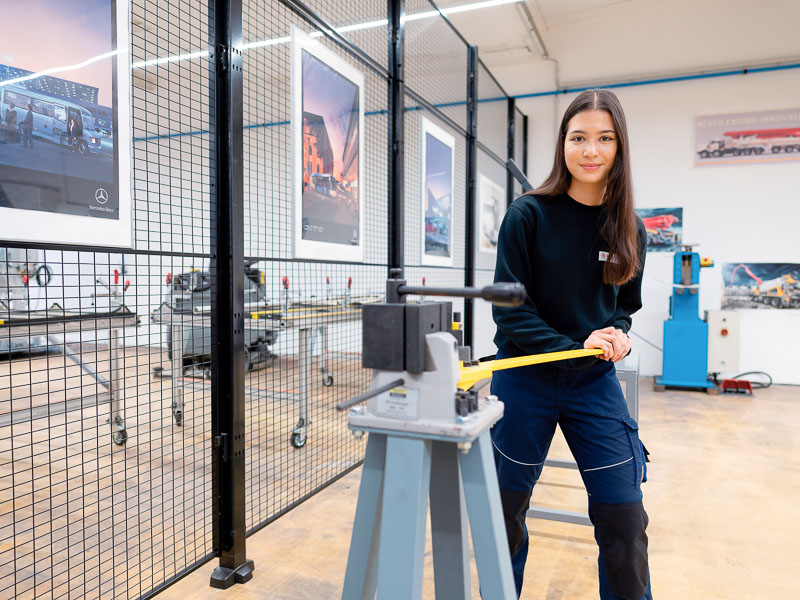 Dual study programme: theory and practice in perfect harmony
The HÖRMANN Group offers students a dual study programme that encompasses both practical training and academic studies. Felix Ullmann has already completed his dual study programme with HÖRMANN Rawema GmbH and now works as a project engineer: "Right from the start, I enjoyed the opportunity to combine hands-on work with theoretical learning."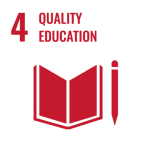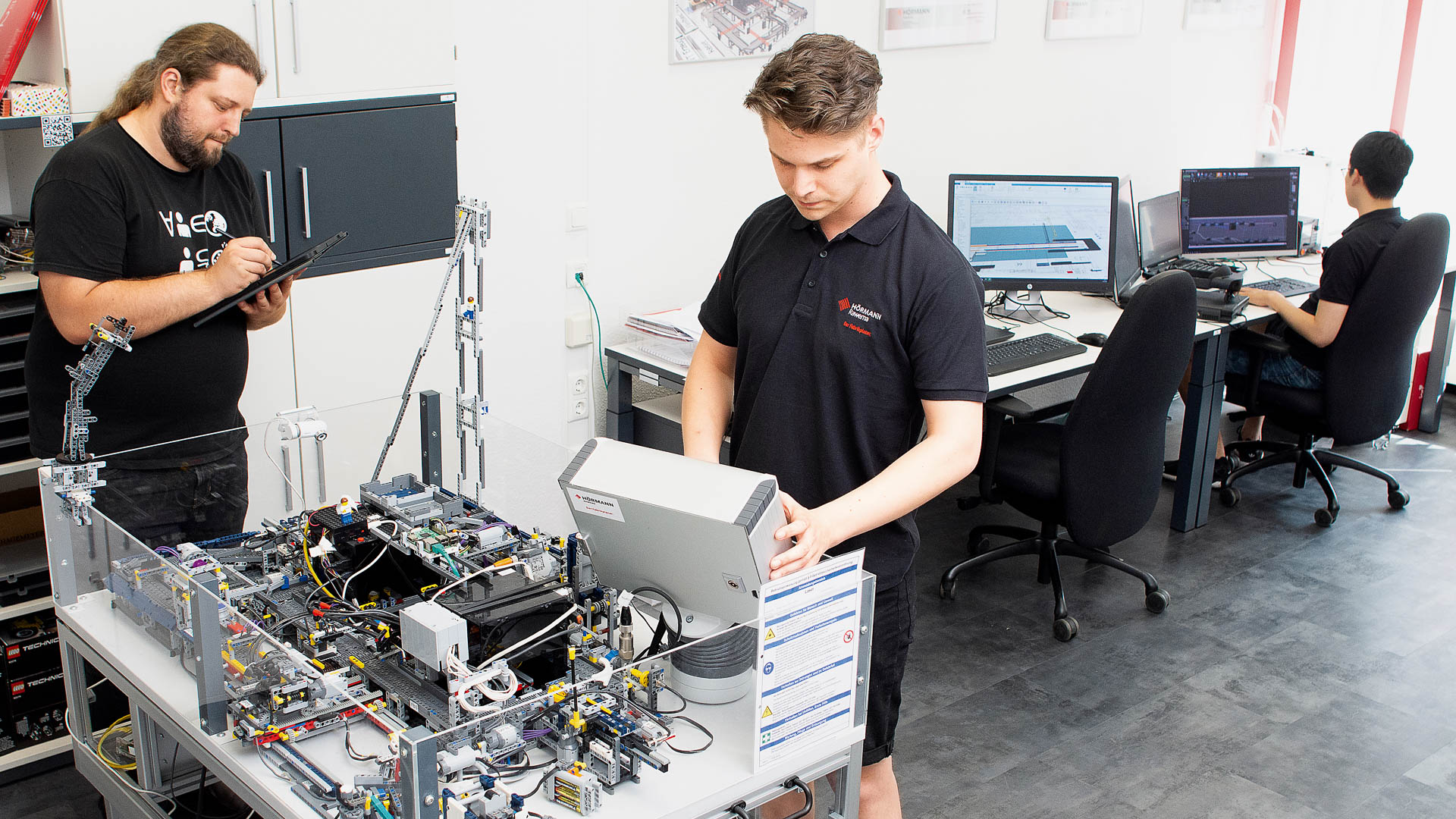 Other students also appreciate the practical experience and the specific insights into the world of work. Benjamin Bielefeld, Managing Director of HÖRMANN Rawema, adds: "Dual study programmes require employers to integrate students into working processes at an early stage, making them the ideal combination of in-house training and external education." The prospective engineers at HÖRMANN companies such as Automotive, BauPlan and Rawema are quickly made a part of the team – and typically end up staying with the company for the long term. This is hugely advantageous, not least at a time when there is a shortage of engineers.