Support for young people and upcoming talents
Every year, the Hans Hörmann Foundation supports talented, high-achieving students at the Technical University of Munich as part of the Scholarship for Germany scheme. Scholarships are also awarded to doctoral students.
"Supporting young people is extremely important to us. We want to enable talented young people to flourish above and beyond their studies and obtain an insight into the diversity of the industry and the HÖRMANN Group at an early stage," explains Elizabeth Hörmann, Chair of the Hans Hörmann Foundation.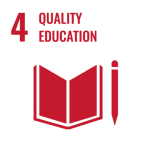 For HÖRMANN as a family-owned company, for our company founder Hans Hörmann and for the Hörmann shareholder family, corporate responsibility goes hand in hand with social responsibility. We strive to create added value for society as a whole.